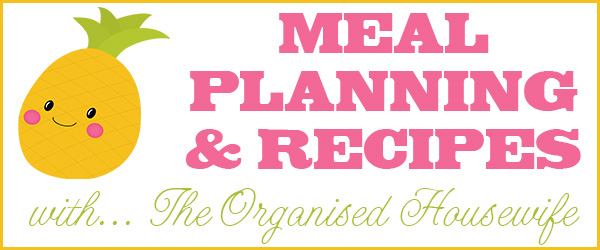 We have been so busy lately, everything has all been happening at once around here! This is my meal plan from last week :) I'm also linking up with
The Organised Housewife
, if you have a meal plan that you would like to share then head on over and join in.
Monday:
Sushi
Tuesday:
Honey Mustard Chicken & Couscous
Wednesday:
Take Out
Thursday:
Toasted Sandwiches, we were pretty full from our beautiful Valentine's/Anniversary lunch (we also had twice cooked pork and salad for entree, but we'd eaten it before I remembered to take a photo).
Main - Beer Battered Fish & Chips with a Deconstructed Tartar Sauce






Dessert - Churros Chocolate Sauce and Ice Cream...Sooo yummy


Friday:
Steak and Salad
Saturday:
Dim Sims and Fried Rice
Sunday:
Salad
Baking:
Chocolate Brownies
I've also put together a free pretty printable for you to enjoy. I laminated mine and stuck it on the fridge next to my meal plan, and then I use a whiteboard marker to write things I need to purchase on it when I think of it. You can get it
here
.