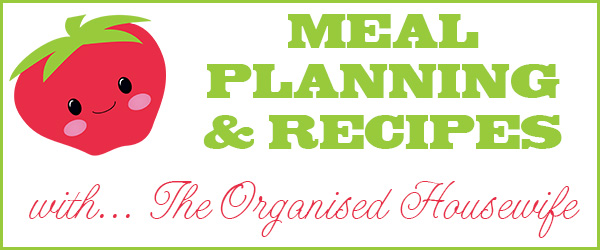 This is our meal plan from last week. Sorry I once again forgot to take photo's before we started eating :/ I will have to try extra hard this week to remember, but once dinner time comes around I'm frantic and everything is happening at once! The link for the 'Super Easy Chicken Slow Cooker' is a printable recipe.
Monday:
Pasta and Tomatoes
Tuesday:
T-Bone Steak and Pasta
Wednesday:
Taco's
Thursday:
Super Easy Chicken Slow Cooker
Friday:
Leftover Chicken Slow Cooker
Saturday:
Potato Pancakes and Mushroom Sauce
Sunday:
Corned Silverside, Boiled Potatoes and Beans
Baking:
Lamingtons
What was or is on your meal plan?
Linking up with
The Organised Housewife